Brunel Swivel Bridge Project Photos May 2018
Page contents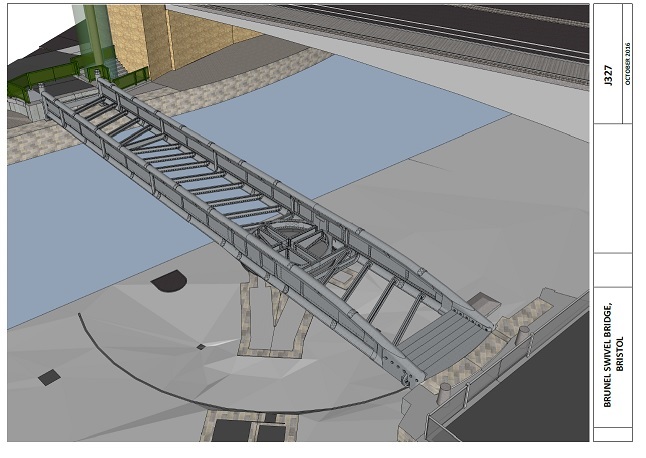 2018 investigative work is on the rotation of the bridge
Investigating the wheels and bearings.
Rotor Wheels photos
This time the South West.

New Bearings

Charlie using the hoist

Wheel lifted, and bearing holders off

Julian checking the bearings with the wheel and holders, Charlie helping

Julian grinding down the bearings to fit the holders

Checking the fit

David using the needle gun on the turntable ring

Ian on the gun, muscles bulging

Good surface

Charlie getting the tarmac off the rail

Difference in height of rail at joint!

Charlie then turned his attention to cleaning the surface under the plates

the weeds were harvested (but the poppies left)

Charlies dad got on with the shed

And what better than a bottle of Bob ale for lunch!